Jon Morgan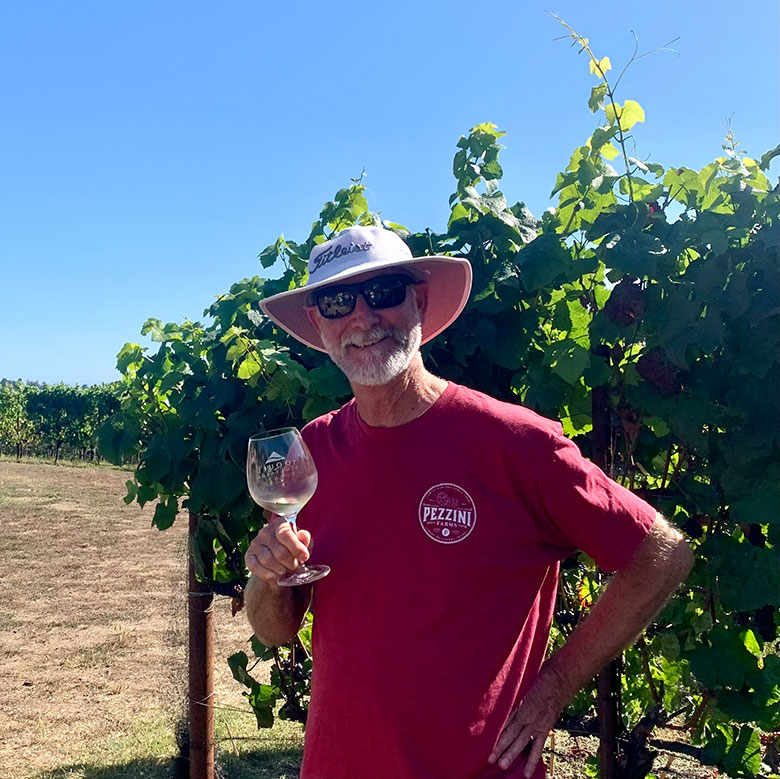 I was born in Soquel in 1956. I am fourth generation Santa Cruzan on both sides of my family. My Maternal great grandfather emigrated to California in the 1880's from Switzerland. He purchased 180 acres of farmland in the Skyland Ridge area of the Santa Cruz Mountains, started a vineyard, and began producing wine under the Monte Rosa label. Prohibition then shifted his attention from pruning vines to pruning pears, prunes, plums, etc.
The winemaking gene then would sit dormant in my family until that unmistakable aroma of fermenting grapes wafting across the road to my family home, drew me in. I wanted to be part of, and learn all I could about this magical beverage, so I went to work at Bargetto Winery doing anything and everything. Ten years into what would eventually add up to twenty-eight years at Bargetto, my two friends, and like minded oenophiles, Peter and Paul, decided we were ready to combine our collective knowledge, and strike out on our own.
Contrary to many other wineries' evolution, Soquel Vineyards was, and still is a business built one vine, barrel, and 2x4 at a time. In the first ten years or so, all three partners kept day jobs to keep the bills paid. Slow growth allowed us to develop our practices and fine tune our winemaking style. The three of us have always made all the important decisions regarding winemaking, vineyard sourcing, blending, etc. as a team. Nowadays, whenever I'm not busy with the multitude of tasks around the winery, you'll probably find me bonding with the vines.
Outside the wine world, my passions have mostly centered around Lisa, my wife of 40 years, my two wonderful daughters, one of which you'll meet on your next visit to the tasting room, and exploring the great outdoors. Windsurfing, above all, has been Lisa's and my greatest obsession, having spent pretty much every windy weekend for 30 plus years running up and down the west coast and Hawai'i in search of wind and waves.
I've had many memorable wine moments in my life. To fully appreciate a great wine moment, you have to combine three things: a great wine, a great food pairing, and great company. Possibly, the most amazing evening of wine for me was a night at Shadowbroook restaurant in December of 1979. It was the production team at Bargetto Winery gathered for a post harvest celebration. Our host, (the Boss), Lawrence Bargetto, put together an astounding collection of wines to share, highlighted by 4 different 1969 vintage Grand Cru Burgundies! Amazing!